MobileSawa is Kenya's leading mobile solutions company offering bulk SMS, Mobile Entertainment and Marketing.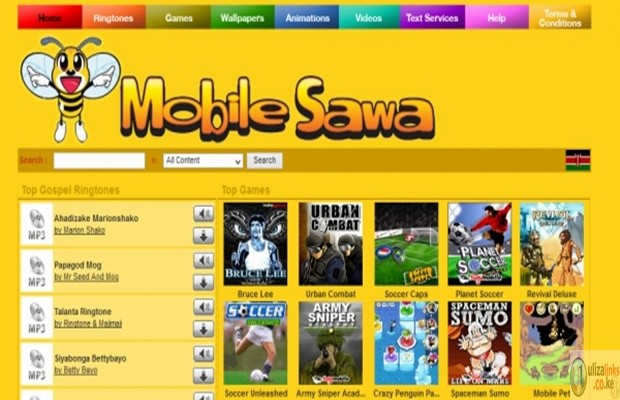 MobileSawa is also focuses on promoting Kenyan and African artists by using their musical content on various TV and Radio shows on mainstream media within Kenya. We have over 350 popular artists signed across all genres of music.
We work together with artists and support the local music industry by giving musicians publicity.
We also assist upcoming artists to realize their maximum potential by working together with them to develop their talent.
Are you an established artist that would like to work with us?
Are you an upcoming artist and would like to work with us?
Do you have a talent that you would like to showcase?
For talent sign up and inquiries: Contact Kevin Maina on:
Email: kevin@mobilesawa.com
SMS line: 0721269090
Twitter: @guaprich
We have TV & Radio commercials running on TV on short-code 31010.
Some of our music TV adverts:
Bahati Advert:

@bahatimusiq
Gloria Muliro Advert:
@gloriamuliroo
MOG advert:

@mog_kenya / @kentizolMOG
Chuchu Advert:

@chuchumusiq