A court ruling has ended up giving an ex-employee of  Tuskys Supermarket a huge gratuity after ordering the retailer to pay the former staff a sum of 3 million shillings. The employee who had worked at the supermarket for 13 years had willingly terminated his employment  with the retailer but the management wrongly accused him of violating the company rules.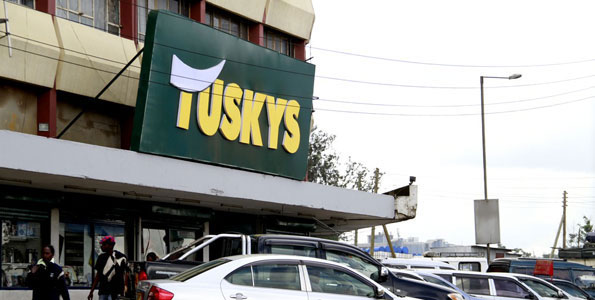 Business daily reports :
Even though he had asked to be terminated because of ill health, he said his employer had written to him on May 2 accepting his termination while accusing him of gross misconduct, poor performance and taking two gallons of water without paying.
But Employment and Labour Relations Court judge Byram Ongaya dismissed the supermarket's accusations and awarded him Sh3,299,260.90.
"The court finds that the letter alleging misconduct was irregular as it had no consequence because it came after the respondent had already accepted the claimant's resignation thereby bringing the employment relationship to an end," ruled Justice Ongaya.
The judge added that the former manager was not a member of a trade union at the time the employment relationship ended but since his employer admitted that he was entitled to gratuity because of the promotions, the payment should be awarded based on his salary.
"To meet the ends of justice that gratuity will be computed on the basis of the claimant's salary at separation being Sh 197,729 from six years ago divided by two making Sh593, 18 because he was not paying monthly contributions," the judge said.
Tuskys had paid him a half a month salary of Sh98,864 however the judge said he was entitled to rest days' pay which amounted to Sh1,425,723 for working for 126 public holidays.