In the Bible in the book of Proverbs 18;22 it states that "He who finds a wife finds a good thing and obtains favor from the LORD." Sammy Murage of Zidi the Band truly found favor from GOD when he said I Do to Jeanine Nyundo late last year in a colorful and epic wedding.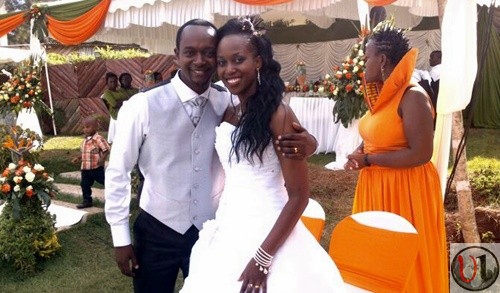 Zidi the Band drum-mist Sammy Murage exchanged vows with his soul mate Jeanine on Saturday 9th November 2013 at Sam Dove Gardens in Karen to become one under the eyes of GOD.  9 Months later they are celebrating a greater joy as the two love birds have been blessed with a bouncing baby boy named Sean Kai Muriithi.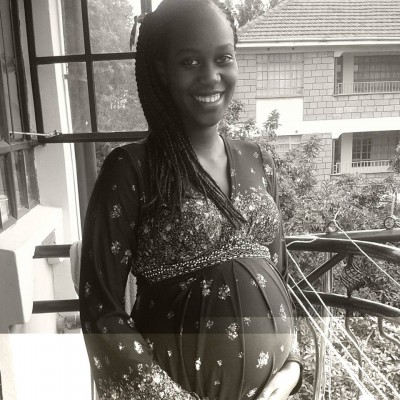 The cute baby came to this world on July 9th and the couple couldn't wait to share the blessing that GOD had blessed them with.  They stated :
"Jay & I bless the LORD for the early morning miracle. We are so grateful for the awesome gift of a bouncing baby boy called Kai short for Malachi. May the Almighty God shower all His blessings upon this gifted newborn baby"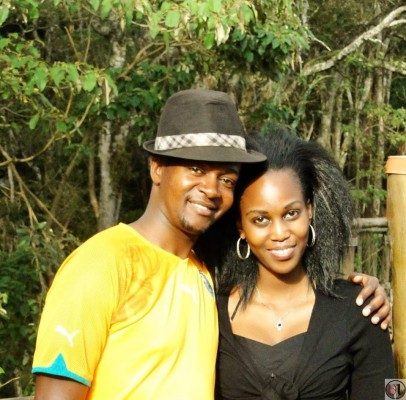 Their beautiful love story began a while back at a Zidi event dubbed Kivuli and as each day came their love grew stronger and stronger and later on Sammy knew he had found a new thing.  Now they have a reason to celebrate after a great blessing from our dear Heavenly Father. 
We as uliza links wish the couple all the best in their marriage.