International broadcasting company CNN have termed Kenya as terror 'Hotbed' claiming that the Al-shabab militia are posing  a  new attack on the country.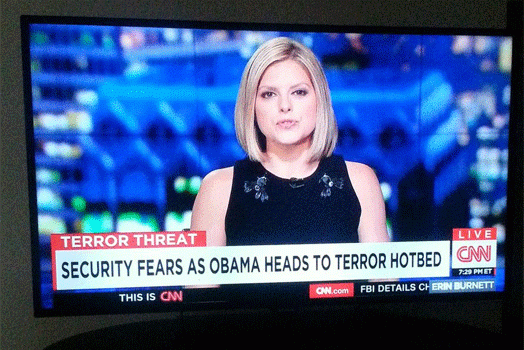 According to an article on their website CNN stated:
"President Barack Obama is not just heading to his father's homeland, but to a region that's a hotbed of terror.
Al-Shabaab militants in East Africa are now posing new worries for the President's trip to Kenya this week. CNN has learned that, in just the last week, the U.S. military has conducted nearly half a dozen secret air strikes in Somalia against al Qaeda's Africa affiliate because U.S. intelligence indicated an attack against Kenyan troops there was imminent, according to defense officials."
"This sends a very clear message to Al-Shabaab not to try to attempt anything against the President," says Seth Jones, a Rand Corporation analyst."
Your Opinion:
What's your take on the CNN reporting?