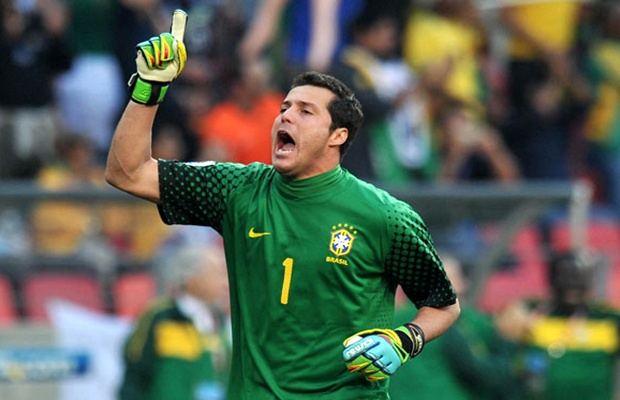 Brazil's keeper Julio Cesar seems to have a run  for his money after one of the most renowned anchors in Kenya prepares to take his position. Citizen Tv news anchor Kanze Dena seems to be very ready to take the prestigious number one position and propel the team Brasilia to another world cup final since 2002.
Kanze who hosts Citizen Nipashe at 7pm was seen training at her official private training ground at the Royal Media Studios before she jets out of the country for the world cup. Her determination could be seen from her facial expression and it seems she is taking this position very seriously.
See photo.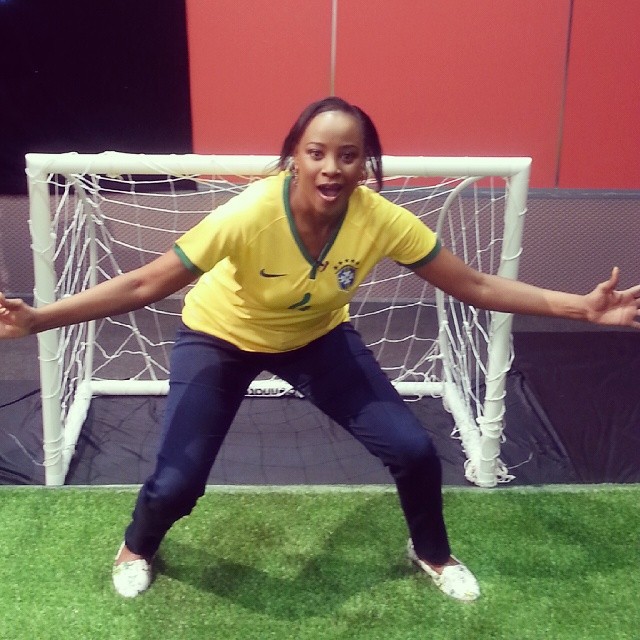 Now will she help Brazil reach the world cup finals?