Citizen Tv news anchor Lillian Muli is one lovely lady who has has touched hearts of many since she started her career a news caster. She graces the tv screens every weekend to tell you what's new in the world and at features as a host on the tv show Slim Possible.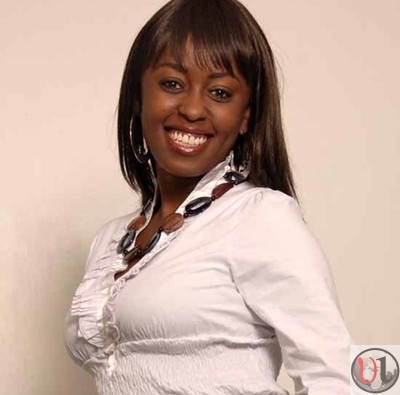 Behind every person there are lessons learn't and Lillian Muli is not an exception to that as she shares some of the lessons she has learn't in 2013.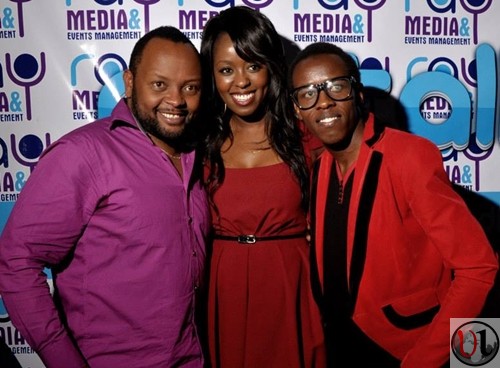 Read below :
1. Stop procrastinating do it now stop making excuses.
2. Stop comparing yourself with other people be the best person you can be.
3. Pray. God listens.
4. Eat less junk, watch what you eat, drink water, go easy on the booze, sleep early, exercise more.
5. Stop impulse buying…plan your finances. Why own a Bentley and live in a rental house smaller than the Bentley.
6. Relationships are like plants care for them, nurture them, call to check up on your friends, spend time with them.
7. Train your thoughts & tongue to be positive words build or destroy. Speak power, speak life, what u say is what you are.
8. Love yourself first then others will follow suit. Your relationship should not define or complete you.
9. Never make excuses for anyone verbally or physically abusing you they are the problem not you!
10. Seek the good in a person and not what you can get out of them. Don't chase material things or trophy friends.
11. Smile you look way better when you do…look people in the eye, stop being paranoid…
12. Forgive and let go
13. My mum is my best friend today she was so strict when I was younger I didn't like it now I thank her for that.
14. stop borrowing money from your friends, go to a bank near you." Hahaha yes
15. I'm not shy at all I always said & thought I was I have since shed that complex. Now I'm doing it going for it!
16. It's not always about you other people need you to step away from yourself and just be all about them.
17.  I am so sorry for some times being judge-mental some of the people we dismiss & judge are the sweetest, kindest people.
18. I really like myself a lot nowadays I have come a long way my validation comes from God now and not man.
19. Charity is a requirement to him much has been given.
20. Life is short be done with toxic relationships…nothing about drama is healthy. It's actually draining.
21. don't take your job for granted don't whine about it you will only know the value of that job when u lose it.
22. Have you started your business? You need an extra source of income. Side hustle is a priority.
23.  Everyone has a story don't be ashamed of yours your past doesn't define you keep looking forward.
24. I'm not stepping out in shoes that are too high or a dress that's too tight comfort is bliss.
25. you are not allowed to gossip about anyone with me I don't enjoy that anymore.
26. I have cried, felt pain, lost someone I Loved dearly but I am not angry I am wiser and stronger.
27. I spend too much time on twitter I need to go easy on social media.
28. people are willing to offer a helping hand, give you opportunities, advice you but you need to ask for their help.
29.Ladies don't sleep with make-up on, cleanse and tone, moisturize.
30. Visit your grandparents I did so on Saturday they blessed me I Love them to bits.