The Pope has issued a ringing condemnation of churches that adopt models of management drawn from the world of business and pastors who succumb to the temptations of worldly success and power.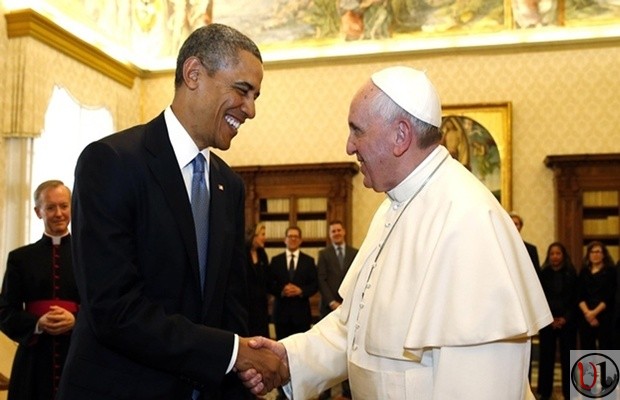 Preaching to bishops in South Korea, he said that for all its material prosperity, the world is seeking something greater, more authentic and fulfilling.
"Solidarity with the poor has to be seen as an essential element of the Christian life," he said. "A prophetic witness to the Gospel presents particular challenges to the Church in Korea, since she carries out her life and ministry amid a prosperous, yet increasingly secularized and materialistic society.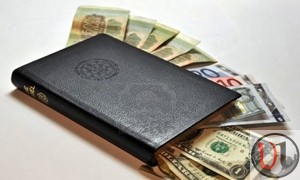 "In such circumstances it is tempting for pastoral ministers to adopt not only effective models of management, planning and organisation drawn from the business world, but also a lifestyle and mentality guided more by worldly criteria of success, and indeed power, than by the criteria which Jesus sets out in the Gospel.
"Woe to us if the cross is emptied of its power to judge the wisdom of this world! I urge you and your brother priests to reject this temptation in all its forms. May we be saved from that spiritual and pastoral worldliness which stifles the Spirit, replaces conversion by complacency, and, in the process, dissipates all missionary fervor."
Pope Francis told the bishops at the Korean Episcopal conference in Seoul, headed by Bishop Peter U-il Kang, that it was a "blessing" for him to be in South Korea for me to be here and to witness at first hand the life of the Church.
He called on them to be guardians of memory and of hope.
"The fruitfulness of the Gospel on Korean soil, and the great legacy handed down from your forefathers in the faith, can be seen today in the flowering of active parishes and ecclesial movements, in solid programs of catechesis and outreach to young people, and in the Catholic schools, seminaries and universities," he said.
From being a land of mission, Korea had become a land of missionaries, he said in the speech, posted on the Zenit news website in Rome.
"Our memory of the martyrs and past generations of Christians must be one that is realistic, not idealized or triumphalistic. Looking to the past without hearing God's call to conversion in the present will not help us move forward. Instead, it will only hold us back and even halt our spiritual progress."
The Pope sent an unprecedented message of good will to China on Thursday before touching down in Seoul, although the first papal trip to Asia in 15 years got off to a shaky start with the news some Chinese had been barred from joining a youth celebration.