A Chinese man was on Sunday injured on the left shoulder after he fought some 3 suspected armed robbers who stormed into a church in Nairobi.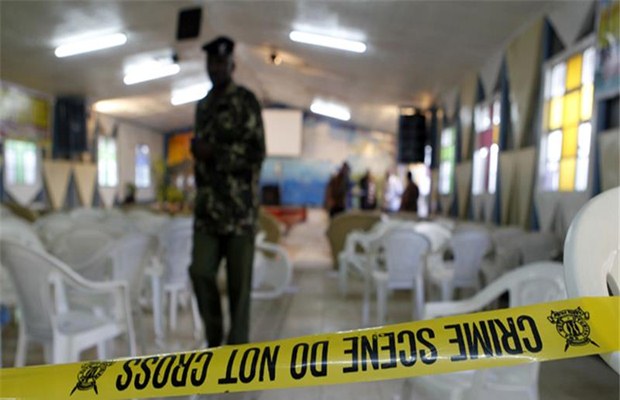 Mr You Do You who was part of the congregation at Spiritual Recovery Church in Kilimani was one of the victims of the incident that took place on Sunday.
You Do You was injured after he wrestled three armed suspected robbers who had entered the church and ordered the congregation to lie down before robbing them.
Confirming the incident at Vigilance House, police spokesperson Zipporah Mboroki said three men, one armed with a pistol, entered the church and ordered everyone to lie down and proceeded to rob them.
Ms Mboroki said that the robbers made a way with a handbag containing an LG mobile phone valued Sh40,000 and other personal effects belonging to one Kamene Kitheka and an Inifinx phone valued at Sh2,500.
The spokesman added that the gang also stole Sh6,000 belonging to a Chinese national Kim Si Jun and a Nokia phone and Sh9,000 from Pastor John Kimei who was presiding over the service.
(c) Nairobi News