A church took a unique approach to worship Sunday morning when it swapped out its band with a Christian DJ in an experimental worship service called
"Church Remixed."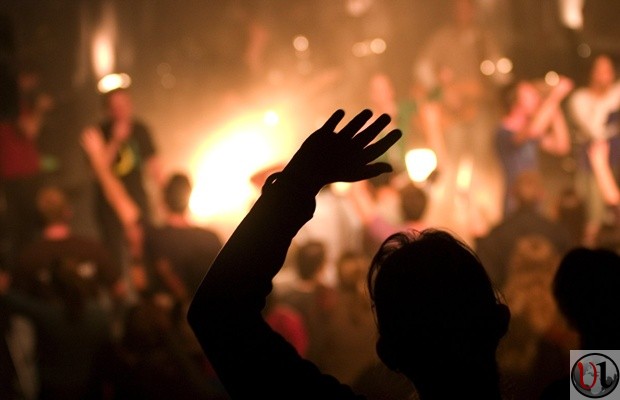 The idea for the unorthodox worship service was a collaboration between Stephen Taylor, community minister for The Church at Clarendon , and Hans Daniels, an Atlanta DJ who performs under the name DJ Hans Solo.
Daniels played a blend of contemporary Christian and secular music both before and after the service Sunday, Taylor says. He was joined on stage by one of the church's praise singers during the service, and the songs he played weren't altogether unfamiliar to the congregation. .
Taylor says his church is attended by many young people who are familiar with the hip-hop culture.
"They never get to hear music that is their style of music at church," he said. "And so I just really felt like I was trying to advocate on behalf of them to have something that they would like."
The Church at Clarendon used to have separate traditional and contemporary services, but now has one blended service each Sunday morning. The worship team at the church uses rock instruments, Taylor says, but will often play hymns in a more contemporary style.
The DJ is now actively looking for opportunities to play during other worship services, he says, and hopes to also connect with other DJs who are interested in doing the same. He thinks using DJs for worship could become popular with churches in both the U.S. and abroad.