Award winning songstress
Emmy Kosgei

is one lady who GOD had created to touch and inspire life's through the word of GOD.

Emmy Kosgei in her music has gone to touch so many hearts and even getting awarded numerously for her efforts in gospel ministry. Aside from that Emmy Kosgei was hosted on top comic show "Churchill Show" on Thursday night at Carnivore grounds.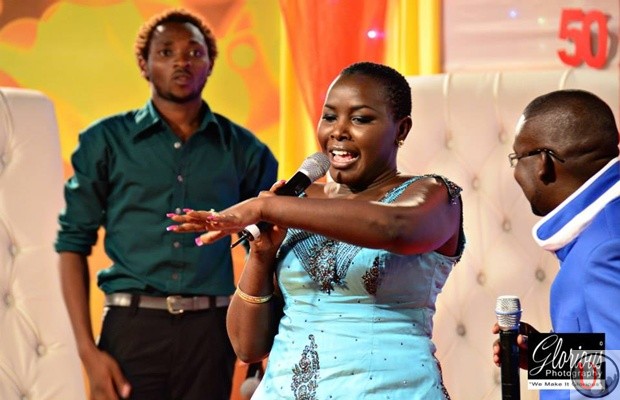 Her elegant dressing was one thing that stood out on the show and another thing was her tranquility as she spoke about her music and life.  See photos