Christian singer Bahati is praying for humility in his music career  as he states that celebrity life is not as simple as people see it. Having rose to fame in just a year in music Bahati has become one of the most loved artiste's in both  christian and secular spheres and in all these he is praying for a humble heart as he has noted that such a life changes a man to another.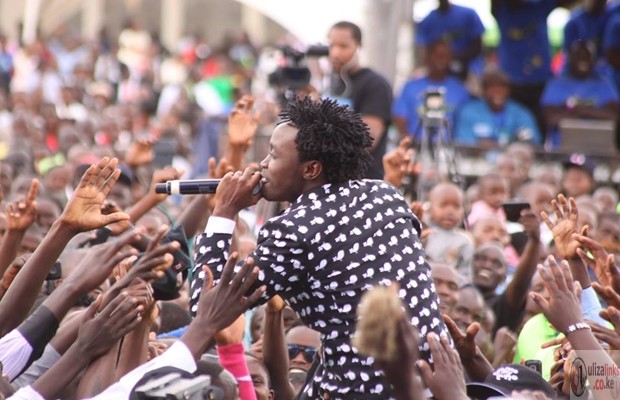 Bahati believes that prayer is the only thing that help him put his act together as even though he rises as an artiste he still needs a humble heart so he can serve as a disciple of JESUS.
Do you know why I always say Put me in your Prayers??? Do you know why I try to be Myself despite the Person I am???…. Because Every Blessing behind it runs pride. Celebrity Life changes a Man… It kills the Real you. Because Glory was Made for God Alone.
He went further to ask his followers to pray for him as he aims for giving all glory to GOD and not himself.
And Today & Everyday as you kneel Down always remind to Say my name in your Prayers. It's my sincere Desire even as God elevates Me… to always remain Humble in heart … to always be the Same Kid He took from NOTHING !!!!