A photo of former female boxing champion Conjestina Achieng has been  making rounds in the media and by the look of things the former celebrated female boxing champ is not doing well at all.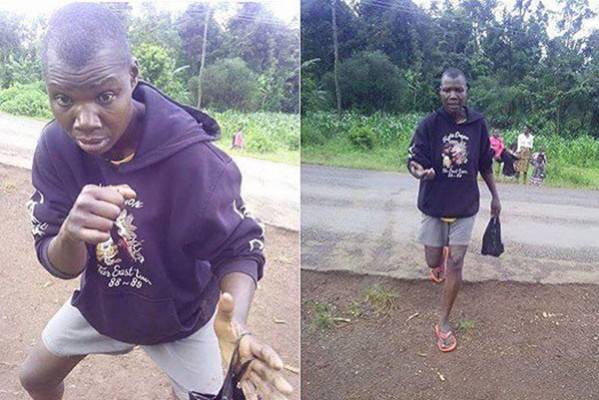 The photo tells of a tale of from grace to grass as the Conjestina states shows that  she is languishing in abject poverty in her rural home in Nyanza.
Her woes are said to have started  after she suffered a psychological illness that saw her take an early retirement from boxing. The cost of treatment later saw her go broke and she had no option but to relocate to rural home.
However,things seem to have take a turn  for the worst, as the photo taken of her in rural home shows that her condition seems to be deteriorating and life seems  to be more tough for her.
Popularly referred as Conje during her Hey days, she would make up to sh.800,000 in a single fight. She was a darling of many from the common mwananchi, celebrities and politicians who thronged the boxing arena when she in the boxing ring fighting.
Although efforts have been made to help out Conjestina through contributions from politicians and the government still Conje's situation seems to be getting out of hand.