Gospel singer Sfiso Ncwane shocked many this week when he bought a  R1.9 million (Ksh 15 million) car as a gift for a pastor who he says saved his live after suffering a heart attack.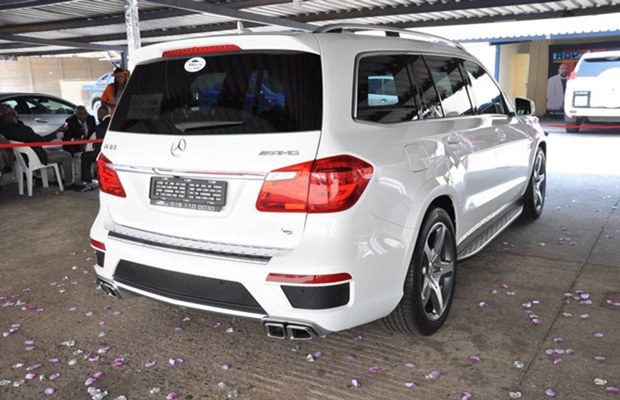 The Kulungile Baba hitmaker who resides in South Africa told the Daily Sun on Wednesday that while he laid in bed with death looking over his shoulder after the heart attack at his house in Durban, "Reverend Francis raced over to my home and prayed for me."
Pastor Anosike is the leader of the Rock Of Victory Ministries International church in Newtown, Johannesburg.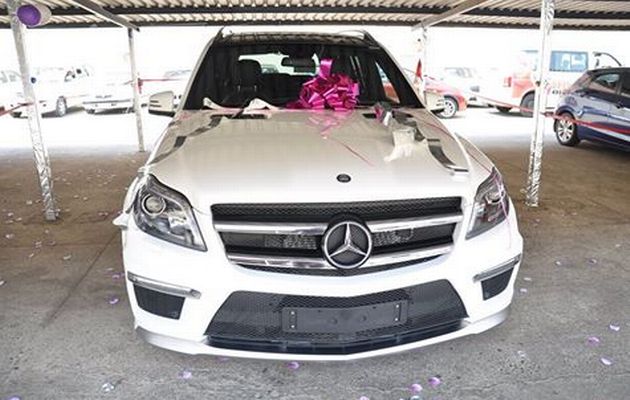 "I don't even own such a car myself, but I have no problem with it," he told the newspaper. "It is not important how much I give because it is worth nothing when compared to what God has done for me."
"I didn't want the media to find out," he said.
The glittering ceremony to hand over the key of the white AMG Mercedes-Benz GL 63 V8 to Reverend Francis Anosike and his wife took place at the church.