A month ago we received some breaking news about Bishop Ben Bahati who was involved a ghastly road accident while driving his car. Now we release the official medical update of Bishop Ben Bahati that was sent to us last week by Ole Willy.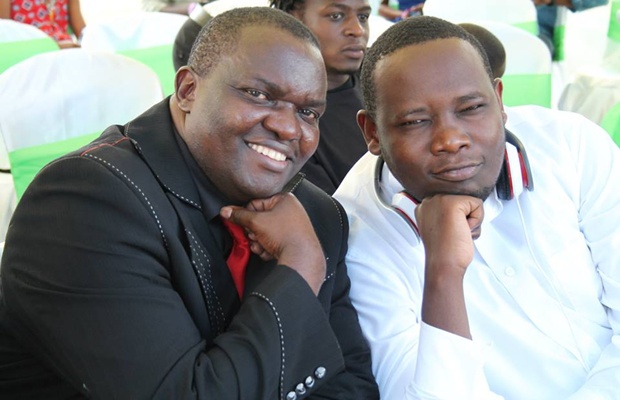 On 11th August Ben had auto accident he was ejected and his neck was broken at the c6- c7 vertebrae. A neurosurgeon (reportedly very skilled) at the hospital in Eldoret probably saved his life with the procedure he performed which included insertion of a metal plate.
The hospital facility itself however is not very modern and Ben has been flat on his back for almost a month Now He contracted a respiratory infection and his throat & vocal cords have been under stress just in trying to breathe sufficiently. As a consequence he has had a tracheotomy to enable easier oxygen intake.
A decision was made by Mary to move Ben to a more modern Nairobi Hospital The hospital is a much better equipped place to facilitate the healing process including beds that can elevate, aerated mattresses to prevent bed sores, modern equipment, rehab capabilities, etc. Ben's current condition is that he has no feeling from his chest down. He has no feeling in his legs.
We're told that without God's intervention a c6-c7 fracture like Ben suffered generally results in loss of use of the legs and confinement to a wheel chair. He has some small movement in his arms but is unable to actually grip and hold something… even a fountain pen. He is not speaking yet, but he has briefly "mouthed" words to Mary which she has been able to "lip read" and understand him.
All of this report is much more serious than previously reported as the doctors in Eldoret apparently didn't want to initially cause Mary more stress than she was already under. They have finally told her the reality of his case and that there is little else that can be done for him surgically, etc.
The financial numbers are bad. We still have pending bills to clear at Eldoret medi hill Hospital , aircraft and ambulance
Rufftone, Daddy owen, Gloria Muliro, Lady B and Njesh wa Kabz are among the artists who are planning the fund raising concert to be held in Nairobi soon, to help hit the Hospital Bills
An account has been opened where you can donate your contribution
Kenya commercial Bank
Bahati Medical Fund
1159109605
Eldoret Branch
Lastly, I can tell you that the most critical need is for you to intercede in prayer for Ben. We need to "bang on the door of the house until the door is answered to get rid of us"! (Luke 11:5–10)
Please feel free to contact me with any questions.
God bless you all. In Christ,
Wilfred