At times we get in this buses and after a few minutes a preacher enters and many feel irritated on why the preacher disturbs their peace. This is something we came across from our sister and gospel artist Joy Ambale who listened and learn't something.
I know many might claim that this preachers are false but if you listen carefully you will know whether rather than dismissing. Read what Joy Ambale went through during her bus drive.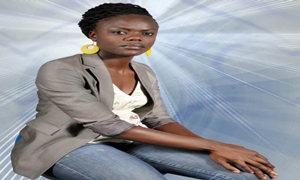 Got into a bus today headed to town n found myself a window seat knowing well that I'd need to lean my head on the window as i slept my way to town. N I did fall into a deep,heavy, sweet sleep like never before.
Suddenly I heard someone shout soo loud, n I woke up quite annoyed by the interruption. It was a lady preacher n I tell u she got louder.She's the loudest preacher av ever heard in this life needing no microphone. I tried to get back to sleepin but I tell u the lady had a word n she had to make it heard. She ws preaching about the tongue, the way it can build up and destroy.
She quoted from Ezekiel 37 n talked of how we must speak to our dry bones n they will live again. Wow! She finished n I gave my offering n we got off the bus, no more sleepin but yes, I got her message!!!