This was the amazing moment a blind grandfather saw his grandson for the first time.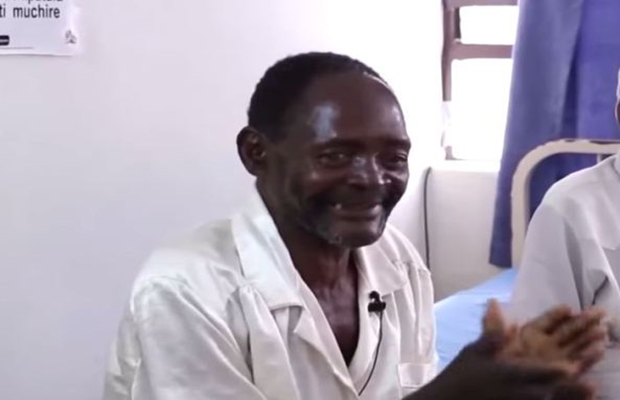 Winesi March regained his vision following a basic £30 operation to remove cataracts provided by the Sightsavers charity.
The 69-year-old was full of smiles as he was greeted by his family and vlogger Doug Armstrong, who had been filming the bandage removal.
'I never imagined how Luka (his grandson) would look,I'm so happy to see him again,' he said while sitting in a hospital in Malawi.
His sight had been deteriorating for 12 years so he hadn't seen his wife properly for that amount of time.
He added: 'When I saw my wife today I thought to myself, I am meeting her twice. I am born again.'
Sightsavers wants to carry out one million cataract surgeries in the third world as part of the 'A Million Miracles' campaign. To donate visit millionmiracles.org.