Worship and Praise singer mostly known for her single "Eleventh Hour" and "Highway" Betty Bayo is set to release a new song called Busy Busy.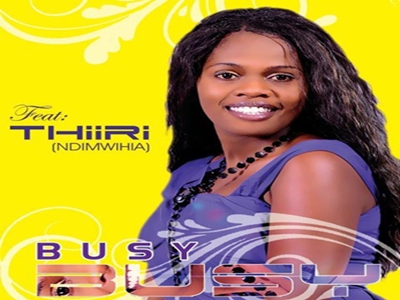 This song is actually her new single which will make cover for her New Album "Busy Busy" and it will feature Thiiri. So why did she name her song Busy Busy?  She says :
The meaning of the song is "when your enemies are busy talking of you, you should get busy talkin to GOD rather than thinking of what they are saying."
This song comes after her latest  worship release "Thire" which is truly a blessing. Keep it locked as we will keep you posted when she launches her single and also watch out for the video in a few weeks time.
In the meantime watch Thire by Betty Bayo