"This is why I do what I do for GOD …. fame without winning souls to christ is unpleasing to God" this are not my words but those of the amazing award-winning gospel artist Size 8 after receiving a text message from one of her fans who apparently got saved through her new song.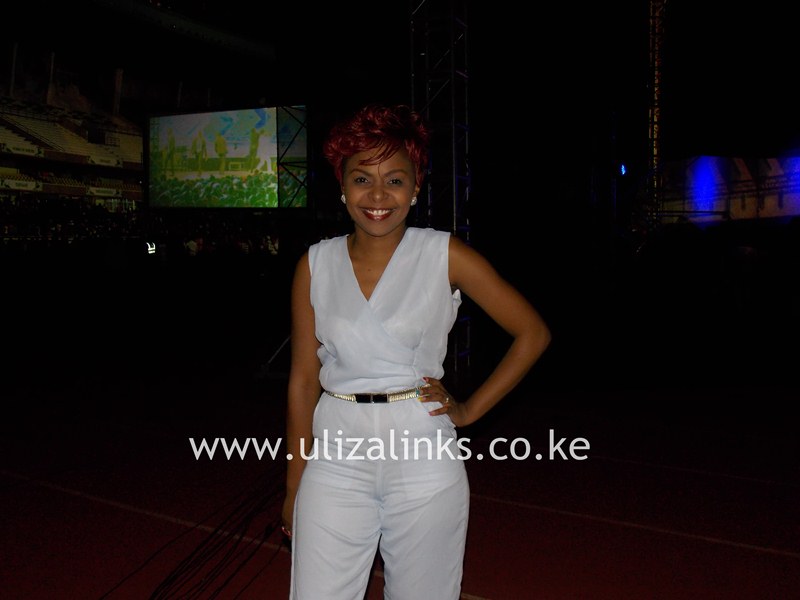 Size 8 at the beginning of the year 2015 launched her brand new song "Jemedari" on huge daylight screens set in front of thousands who had gathered for the groove party at the Kasarani stadium. In the song Jemedari size 8  says: "God is able to do exceedingly abundantly above all we can ever think or imagine. Never worry with God as nothing is impossible. "
I believe that it's this strong message in the song that has been able to minister to her fan who happened to listen to the song twice both at JCC church and Crossover101. Salvation is not easy and so if one is saved the heavens rejoice.
"For by grace you have been saved through faith. And this is not your own doing; it is the gift of God," Ephesians 2:8
Here is the message she received: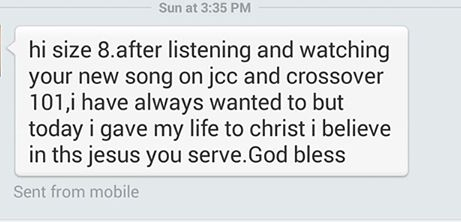 "Therefore, if anyone is in Christ, he is a new creation. The old has passed away; behold, the new has come." 2 Corthians 5:17
Size 8 was once a secular artist but God came into her life and she got saved. How amazing that now she is now bring many people to the light she saw 2 years back.
Truly GOD is great.