So now the two most respected Kenyan gospel djs take sometime out to do something that totally different from their day job. Dj Sadic and Dj Krowbar lowered down the head phones , kept aside their decks and went down to flex their muscles.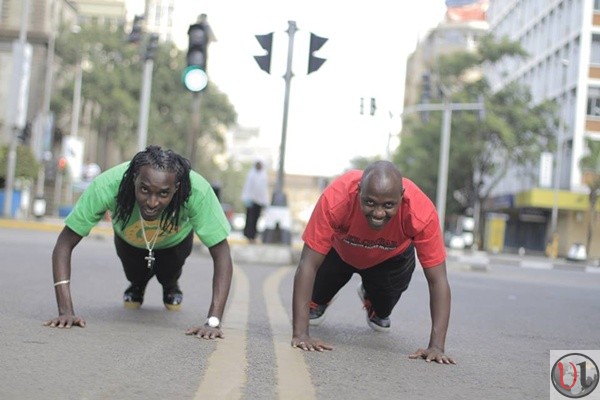 They both took up the challenge to do push ups in order to find out who between them was the fittest. Amazingly competition seems to be tight that we can't tell who won the battle.
Who do you think will be the King?