At least 27 people were killed in Mali attack by a group of extremists who had held over 170 people as hostages. The extremists which went on a lethal frenzy on Friday, equipped with explosives and programmed weapons, at one point held at least 170 hostages in Mali attack that took hours to end.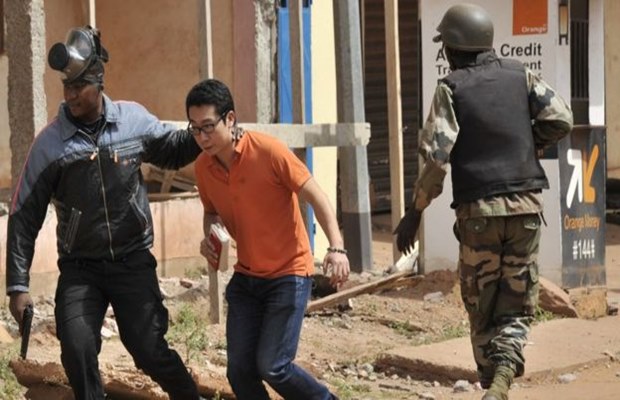 A number of gun shots was heard on the seventh floor of the 190-room Radisson Blu lodging in Bamako, where it was thought upwards of 10 activists wandered through the building, searching for visitors and individuals from staff.
Two of the radicals were killed, and all the remaining prisoners have subsequent to been liberated – many running for their lives along the track outside the hotel, which is well known with nonnatives.
The Bbc reports, Al-Qaeda in the Islamic Maghreb and its offshoot al-Murabitoun said they carried out the Mali attack, according to an agency used by jihadists in the region.
An unnamed UN official has said at least 27 people have been killed.
The official, who spoke on condition of anonymity, said 12 bodies were found in the basement and 15 bodies were found on the second floor.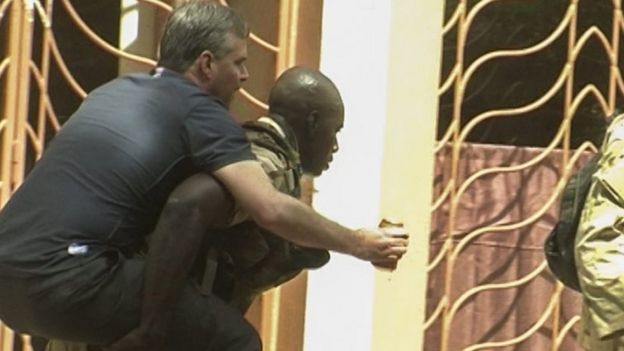 It is not clear if this includes two of the attackers who are reported to have died.
Special forces spent several hours chasing the attackers on the upper floors of the hotel. The US said the attack had ended. There is no confirmation from the Malian authorities.
One of the hostages killed was Geoffrey Dieudonne, a member of parliament in Belgium's Wallonia region.
Pictures showed some of the hostages leaving the hotel were wounded; earlier, the interior minister said two soldiers had been injured.