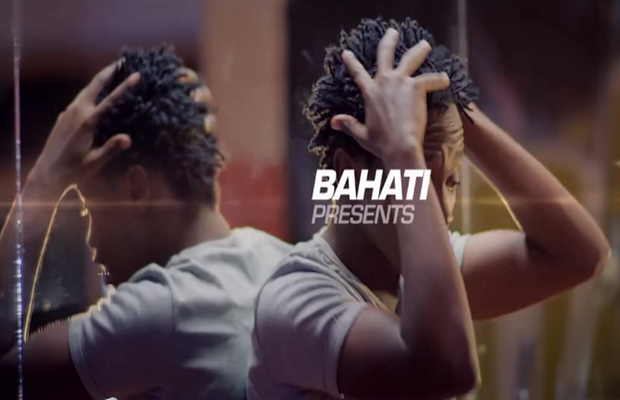 I wish to pray that my life may be of a greater impact to the people who read this blog. Let's talk.
The 1st time I heard that Bahati was about to release his new song Lover I knew that it would be a love song. My spirit was not so up for it at the 1st time and later on I decided to join the bandwagon of other artistes who were sharing the song.
Is The word Lover Okay ?
Little did i decide to google the word lover and this is what I found.
A person having a sexual or romantic relationship with someone, often outside marriage.
At the 1st view of the result my mind went from "Yeey" to "Whaaat!!!!".
Can someone actually refer to GOD "Supreme Being" as that definition posted above there. Is it going to far or is it okay for any artiste to describe GOD, the way they feel. Or he just mean't that GOD is the lover of his soul.
"I love Bahati as an artiste but this song just doesn't minister to me as a christian. It's a good song but it doesn't make me want to worship GOD as my true Love."
Probably it has a greater meaning ?
Is the word Lover Okay ?
I write this out of sadness and hope that in this gospel industry we might have a change in the way artistes write and produce their songs. From the many songs that are being released we have very little content that will actually raise a soul to worship GOD as Almighty and all deserving.
Is the word Lover Okay ?
We have many artistes just singing what they feel might catch the ear of the listener but little of it will catch the heart of the listener to serve GOD. There are songs that would just draw you to GOD like Mtakatifu by Frank or Hakuna Kama Wewe by Kathy Praise or Mungu Mwenye Nguvu By Solomon Mukbwa.
Is the word Lover Okay ?
You can imagine how many people will be waiting to attend Don Moen's concert because they feel this will be a moment of going back to GOD.
From the performances at major events like Groove Party, you would listen to artistes adding secular instrumentals to their performances just to do what ? To draw people to them or draw GOD to them. Can a secular deejay even play our current artistes songs and reflect on their life as Christians ? No, they can't.
But tell a secular deejay to play you a Eunice Njeri song and you will be surprised they can't even try it.
They will actually dismiss you because such a song will affect them and touch their hearts and spirits.
May GOD transform us to be better and not just go for carnal things that make our followers to love us more than GOD.
Share your thoughts.