With music comes the word of GOD and Bahati who has such a passion to change life's of people living in East-lands experienced it when he was prayed for at his album launch.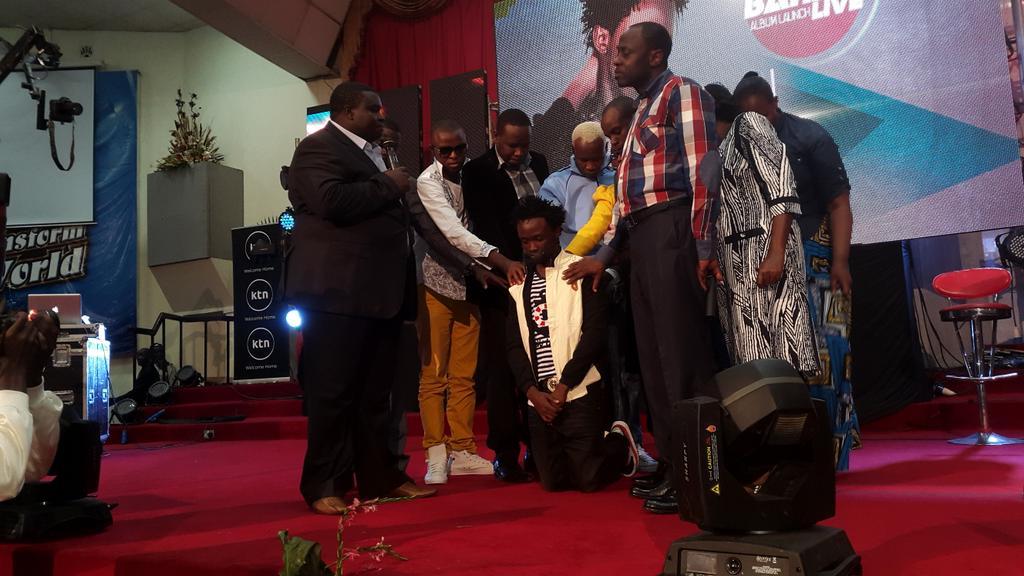 One of the rare moments that probably his fans did not expect but this was such a great moment to pray for the young artiste who will have a great impact through gospel music in the years to come.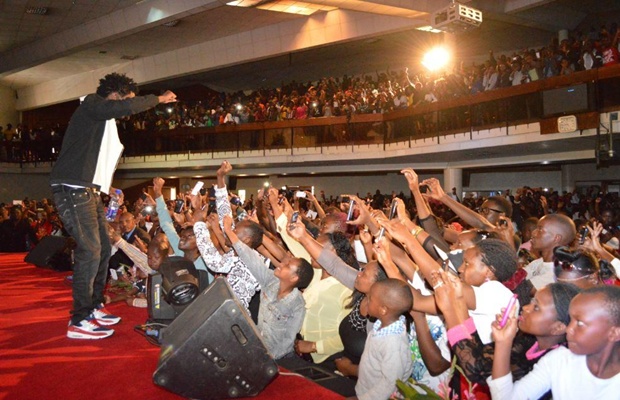 When the moment came Bahati in humility knelt before GOD and the renown pastor  Evans Ababu joined by Rufftone, Jimmy Gait, Ringtone and Daddy Owen laid their hands together in prayer for the talented artiste.
The great crowd that had turned up joined the men of GOD in prayer as Bahati's ministry was being dedicated to GOD.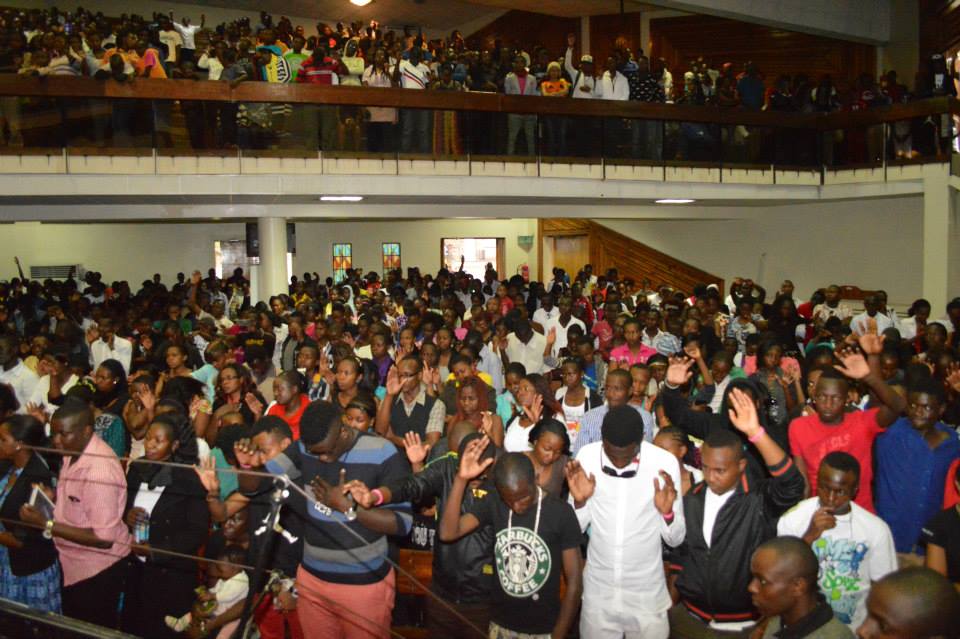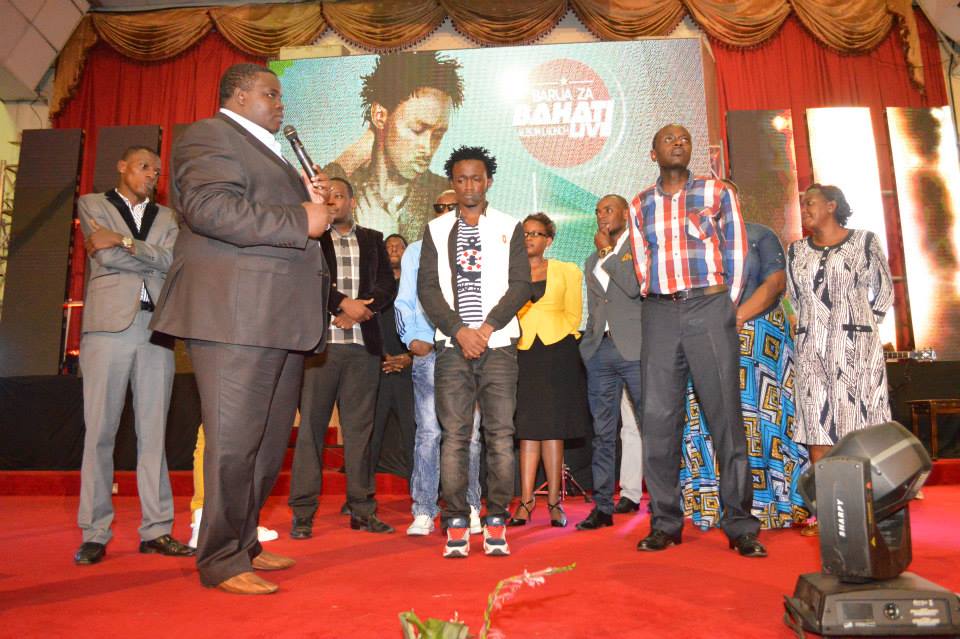 This is not the 1st time that this has happened as Gloria Muliro was laid hands too in prayer when she launched her Msaidizi Album back then in 2013 before she was crowned the female artiste of the year by Groove Awards.
What a great act of showing how GOD is mighty when it comes to ministry.