Good news reaching us indicates that the 18-month-old baby, Arnella Kamanzi, who was seen being tortured in the video, is fine according to her mother Angela Mbabazi.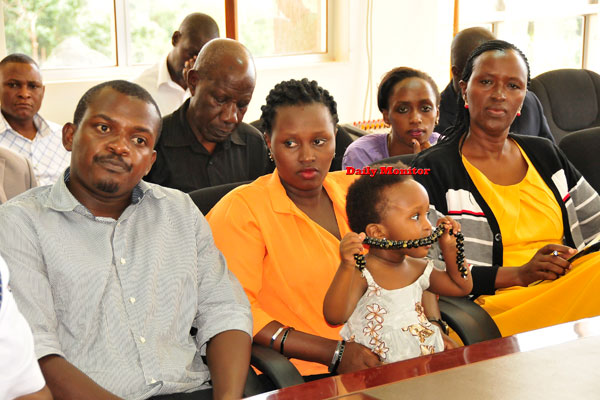 Angela says the baby got medication and recovered and by the grace of God, she is well. Meanwhile, Police have already amended the charge sheet of Jolly Tumuhirwe, the maid who brutally tortured the baby, to attempted murder upon re-perusal by Resident State Attorney and pending lines of inquiry in later stages. Jolly Tumuhirwe was subjected to medical test and was found to be of sound mind.
Jolly Tumuhirwe, a 22-year-old housemaid in Naalya in Kiwatule suburb, appeared in a video to be battering the baby with a hard object on the face. When the child starts vomiting, the video shows the maid throwing her heartlessly on the floor of the living room. She then beats her with a hard object before standing on the baby's back several times and the toddler groaned in pain on the floor.
Police said the motive of the assault had not yet been established but added that Tumuhirwe had worked for the couple's home for only 26 days. The parents said the baby had been discharged from hospital and was improving.
"We took her to the hospital for medical checkup and she is ok. We will be returning to the hospital next week," the girl's mother only identified as Angela said by telephone yesterday
Ms Tumuhirwe was charged under Section 3 of the Anti-Torture Act. The section stipulates several offences including "systematic beating, all of which attract a maximum penalty of 15 years in jail on conviction. However, Enanga said the police had sought advice of the Director of Public Prosecutions to amend the charge to attempted murder which attracts up to a maximum sentence of life imprisonment on conviction.
Ms Tumuhirwe will re-appear in court on December 8.
Courtesy Daily Monitor