All That I am is Isabella's fifth studio recording and is a collection of twelve stunning, anointed contemporary worship songs released worldwide March 2014. The depth of Isabella's latest independent project is truly establishing her on the musical map internationally as a force to be reckoned with.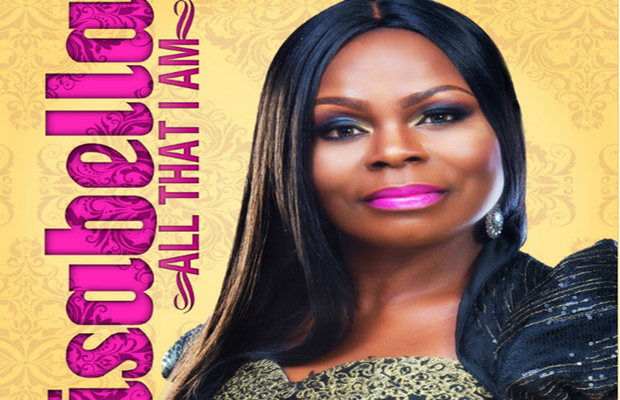 Isabella's dis­tinc­tive songs have earned her mul­ti­ple awards, in­clud­ing:
~December 2013 – Best Female Artist in Diaspora (Nigeria Gospel Music Awards 2013)
~July 2013 – Artist of The Year, Europe (Africa Gospel Music Awards 2013)
~June 2013 – Woman of Praise Awards UK 2013
~December 2012 – Best Female Artiste in Diaspora (Nigeria Gospel Music Awards 2012)
~Outstanding contribution to Worship Music (Praisetek Gospel Music Award 2012)
Isabella has been nominated for many other awards including:
Prayze Factor Awards 2014 (USA), BEFFTA 2013, Crystal Awards 2013 and 2014, a Gospel Music Awards Italy 2014, Women 4 Africa 2013, Nigeria Gospel Music Video Awards 2013, Sceptre Awards 2013 etc
Is­abella's genuine heart of worship fuels her pas­sion for ser­vice and her de­sire to equip the Body of Christ with the nec­es­sary tools to un­der­stand, de­velop and ex­pe­ri­ence God-cen­tred and God-di­rected wor­ship. Is­abella is the founder of 'The Wor­ship­per'© wor­ship sem­i­nars, through which she men­tors, coaches, teaches about wor­ship to churches, wor­ship teams, choirs and other groups at no cost.
She is also the Founding President of Women of African Origin in Music Ministry (WAOMM), which is a global non-profit making organisation geared towards supporting, encouraging and empowering women of African origin in fulfilling their calling in the music ministry.