Pr practitioner Cynthia Nyamai spoke of how she got the opportunity of working with Nigeria's President Elect Muhammadu Buhari in something we would call 'going the extra mile to achieve your goal'.
While many would think that Cynthia Nyamai landed the job that easily, she actually didn't as it all started by offering her services for FREE just to foster trade between Kenya and Nigeria.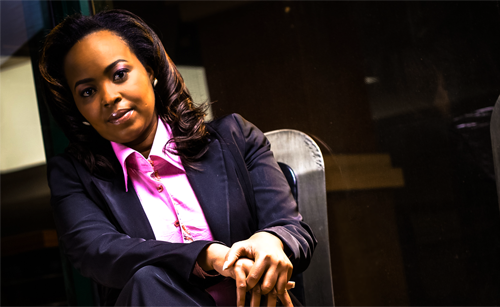 From the days of her working as a business anchor at KTN Cynthia Nyamai always wanted to see more business being done in Africa. With her persistence and hard work her objective was achieved when she won the Diageo business award at KTN and later on she decided to take her dream further by leaving her job. Cynthia Nyamai was to later open a PR firm that would play a part in her vision of bringing Africa together.

With her success in PR Cynthia Nyamai was to later work with the team that helped President Elect of Nigeria Muhammadu Buhari win the elections. She was not in charge of the whole thing but played a role in making the dream of Nigerian residents come true when they voted in Buhari as their next President.
So how did it all start ? Cynthia Nyamai revealed :
"Really interesting for me my vision and purpose, the reason why GOD brought me into this world is to bring Africa together and I have talked about it "Bringing Africa together through trade". She said when being interviewed by Betty Kyallo.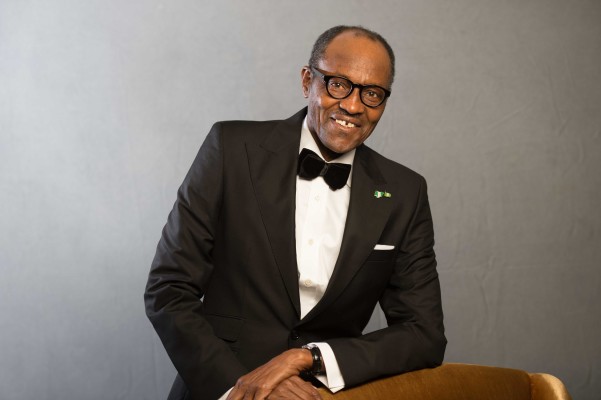 So I opened up in Nigeria and I came back to Kenya through the Nigerian high commissioner and I told him you know what I really want to seem more trade between Kenya and Nigeria. Because we are almost the like the big brothers of Africa. Kenya and Nigeria.
So I told him let me work for you and he said that at the moment we do not have a budget and I said its okay, let me do it for free as all I wanted is to see is the two countries trade.
So he said okay we have some new investors coming in so why don't you arrange their meetings and I did that and one of the people I met then is a governor in Nigeria.  What I didn't realize is that Nigerian governors are quite powerful. They are actually the most powerful politicians in Africa. Later on he said why don't you work for us.
I Started working for them, later started working with APC and then we went through the primaries last year in Lagos to choose the Presidential candidate and Muhammadu Buhari won.
With Buhari waiting for his inauguration in few days Cynthia Nyamai's trade story and purpose is not yet over as she will be working with the termed next President of Tanzania January Makamba who is seen to be the next light of the nation.
It all starts with a journey and  Cynthia Nyamai did her part of going the extra mile to achieve that and now she is reaping what she sowed.
Glory to GOD.