The jaw-dropping moment surfing legend Mick Fanning fought off a shark during a competition has been captured on camera.
Fanning, a three-time world champion, was in the final round of the J-Bay Open in South Africa when the potential killer emerged from the water behind him.
Footage shows the massive shark's fin emerge from the water before lunging at Fanning, who begins to fight for his life as it stalks him.
'It came up and got stuck in my leg rope,' Fanning said.
'I instantly just jumped away. It kept coming at my board and I was kicking and screaming. I just saw fins. I was waiting for the teeth to come at me… I punched it in the back.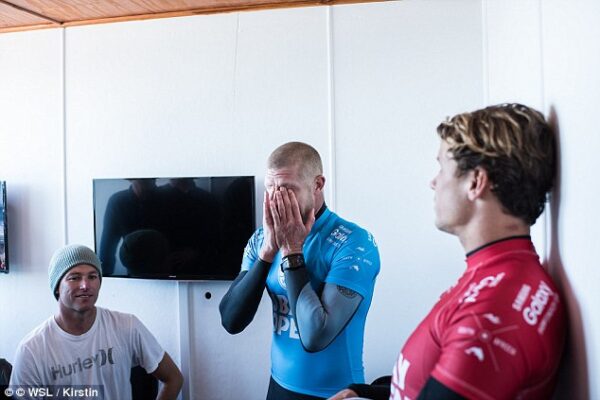 Fanning was knocked off  his board and battled the beast desperately until he could be hauled into a rescue boat by officials.
The competition has been called off for the day, after WSL deputy commissioner Renato Hickel said two sharks had been spotted in the area.
Read More: DailyMail