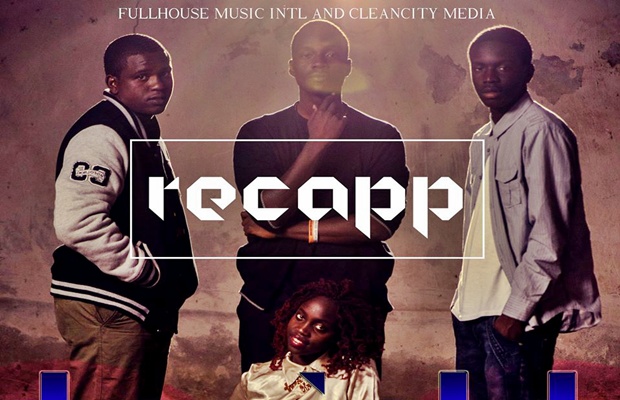 Recapp is a group of four, Emmanuel Mwongela (19), Nelly Tuikong (19), Edward Obura (18) and Tedd Askoye (19). They were all in the same high school, Moi High School Kabarak, where they met. Emmanuel, Nelly and Tedd were leaders in the Christian Union program of the school so they used to sing together often.
The word Recapp comes from the musical term 'recapitulation' which means to go back to the beginning. Recapp's mission is to go back to the beginning, which is God, as written in John 1.1. It also means restoration, from a state of monotony, exhaustion, to find renewal in going back to our first love, God.
Recapp was formed by Edward and Emmanuel at first, and with time, Tedd and Nelly joined the group. Nelly and Emmanuel cleared high school in 2012 and passed well since Nelly is currently a law student at The University of Nairobi while Emmanuel is taking Economics and Statistics at the same institution. Tedd and Edward cleared their high school education last year and they equally passed very well. They are both waiting to join university in September this year.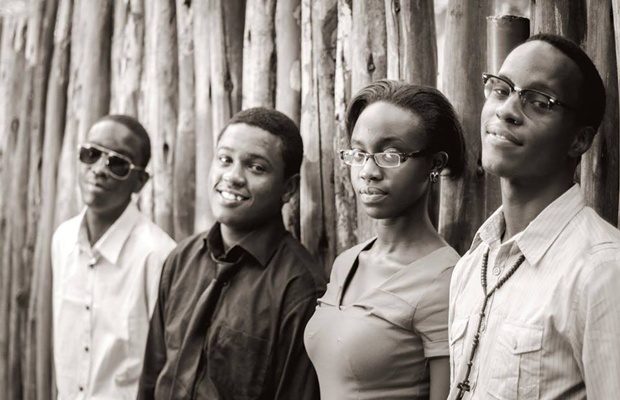 Each member in the group has different abilities which made them come  together to form an awesome team. Emmanuel is a songwriter, rapper, singer and guitarist. Nelly plays the guitar, sings and song writes. Edward on the other hand is an outstanding rapper and songwriter. Tedd is a spoken word artist, singer, beat boxer and he also plays the clarinet.
All members of Recapp were raised in Christian families but have had different struggles in their walks with God. In their journey to salvation there have been struggles with self-esteem, family issues and negative peer pressure within the group. However, the thing that has kept Recapp firm in the faith has been growing together in Christ and the Bible study they host every week so as to ensure everyone is doing well especially in their spiritual life.
What brought all the different personalities in Recapp together is first the love of God, and second the immense love for hip hop music.  In spite of hip hop being the genre that Recapp sings , the group has diverse musical ability, ranging from performing acapella to acoustic songs.
The group looks upon certain artistes as mentors who are :   Kelele Takatifu, Christ Cycoz, Rigga, Kenn Eddy Krezi, and Juliani. In the international board they look up to Lecrae, Andy Mineo and KB.
So far, Recapp has released two singles, both from the recently released EP dubbed 'Proud to Be a Christian'. The first, 'Wishes Forever' was released last year in October while the second one, 'Tonight' was released last week with a new video done by Sammy Dee of Cleancity Media.
It is basically about finding our identity in Christianity as young people, and being unashamed of our faith.
WATCH