Geraldine Oduor mostly known for her vernacular singing that is Luo, has done a new video called "Dongo Dongo" after singing Napenda With Christina Shusho.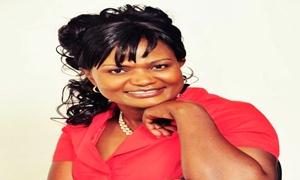 "Dongo Dongo" is a Luo word meaning Great and Big , that is our GOD is great and BIG. As Geraldine puts it the song is about?
"The song talks about the un explainable things God does, based on the Bible. For instance, changing water into wine, using a single cane to cane everybody in the temple, healing of a blind man by rubbing mud on his eyes, etc.
She Further adds that :
"God does things that neither the digital nor analogue mind can't 'Understand, Explain & Comprehend."
The video set up too is a simple village set where as she goes to the river, and she meets a group of ladies from the market and the conversation begins. Then starts to explain to them the mighty things God has done and can do.
Watch the New Video Below And Be Blessed
Now Introducing Fresh And New "Dongo Dongo" By Geraldine Oduor Directed By J Blessing And Audio Produced By Billy Frank.