It is a fact that when Jesus opens one door for you many others open even across the neighbors village, an Uliza Links proverb says so.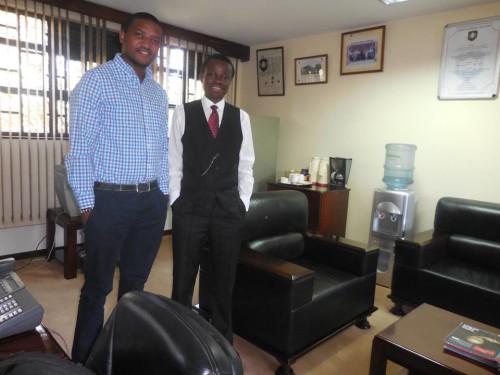 Aside from that GOD's blessings seems to keep on pouring upon Maich of BMF path as days after he landed from USA he was so much humbled to meet with the renown Prof Patrick Lumumba. A person who has grown from grass to grace is PLO and Maich of BMF could only be inspired in the period he met someone whom he calls mentor.
Maich said :
Today i was able to meet with one of the people who really inspire me to become not only a better person, but a better leader too. Prof. PLO Lumumba is an example of sticking to your vision regardless of the turbulent nature of public service in our country. I am honored to learn from him and Godwilling tap some of his greatness and eloquence.
Patrick Maina graduated in USA last year in a course of leadership and since his return he has been planning on how to raise future leaders in his journey of faith.