With the press release published by Glass House last week, Heshan De Silva has finally spoke about the accusations laid against him by Kenyans on social media and blogs. The cyber bullying led Heshan De Silva to leave social media for good as he plans to work on himself and his company De Silva Group which he is a minority shareholder.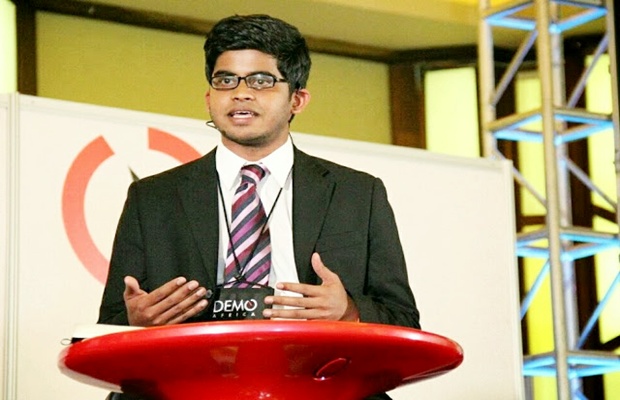 In an interview with Larry Madowo this is what he said :
What happened with the PR company that you 'parted ways?'
Many different issues that built up over time. It became very difficult to work together and we decided to go our separate ways. From the overall management of our monthly talk to the posts that were being put up on my social media weren't the look we were going for. I will never put down someone else to get a step up, so we'll leave it at that. This was a private matter and it should have been handled as just that. This was blown well and truly out of proportion which is very unfortunate.
2. Why go off social media instead of defending your reputation vigorously?
Social media is a funny world. The day before people will say very nice things about you and the very next it will be very negative. I am far too sensitive for my own good and I'm just not built for it. Without immersing myself in all that where I then become a threat to myself, I'm better of being out of it.
3. Grant Brooke tweeted that you've been passing off his company Twiga as yours or as a subsidiary. Several people corroborate. What's the truth?
We have worked with Grant on a few different things. From asking him to seek clients for different fruit/veg products, to going over a couple of products to add value to his chain. I have never owned any part of Twiga. In this space many people think we own parts of companies through association. Frankly and categorically this is false.
4. Why was your Nation FM show cancelled before it launched?
The negotiations were handled between my former PR team and Nation FM. Given that I had agreed to do the show for free, we did not see the fuss of fulfilling all the requirements Nation legal were asking for. Had we been paid to do the show then it would have made more sense to all parties.
5. Are you really a billionaire?
In the words of Eric Omondi, if you sold everything I have – everything – then maybe. You've been to my home, Larry, I do ok. I'll never be defined by a number. For all I care, people can write me off as a thousandaire. I'll never live for the approval of people or flash wealth in front of them for their approval.
6. What's the source of your wealth?
Primarily tea exporting to Egypt prior to the revolution. Wealth is a loose word though. Then since the inception of my investment fund we've done alright in formalizing low income farmers to create large enough quantities to sell at high prices to bigger markets.
7. You told me when we first met that you'd sold a tea processing firm to Unilever but I still can't find any evidence of that and Unilever never announced it in Q4 of 2013 as you said
Because the sale never happened. We were hoping it would but when Egypt is your primary customer and its going through a revolution things don't turn out as you want.
8. Have you really invested in 17,000 businesses? What are some that people can verify?
This is a big misconception with our business. We have 2 arms. One that invests in up to TEN businesses a year like a typical VC. On the other hand we supported a number of social causes. Kiosks, mama mbogas. Businesses that we will not make a cent from. The average cost of setting up one of them is Ksh2500. To put them in the same bracket as an actual business does not make sense.
9. Where are you right now? What happens next?
I am taking time to myself. I thought I could handle being in the public eye but the truth is I can't. It's not for me. Neither is the private or public sector. Every week I would speak to at least 3-4 different schools or universities or religious institutions. I have never and will never charge a fee for these. Telling young kids how rough drugs can be and dealing with depression of different sorts. That's still on the cards.
10. What's your message to all those saying you're a fake?
What is fake? At 26 I can manage the rest of my life without having to work again. That is a blessing. So if the main gripe people have with me is if I'm a millionaire or billionaire I want to politely tell those people that there's more to life than that. We have 22 million people in Kenya living on under Ksh10k a month – I'm going to spend the rest of my time on this planet trying to better that. Not for headlines or tweets but because that's worth more to me than a wealth list or what car I'm known for driving.