The people of Plateau state Nigeria will not forget quickly the marriage ceremony between 107-year-old elder Dikam Garba Dabo'ok and his 95-year-old wife, Mrs Ka'a Nafung.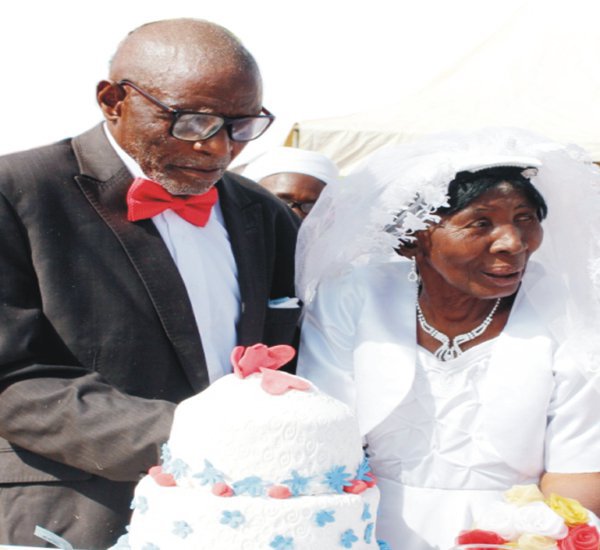 The couple, who have been living together for 70 years, found a new sparkle to rekindle their marital love in the church, and the ceremony has remained the talk of the town.
The happy couple in their marriage vows promised to love each other until death do them part and also vowed not to allow a third party into their marital life. After the church service, they posed for photographs, and from there they went to the reception venue where they cut their wedding cake, fed each other and danced, to the admiration of all present.
While in church the groom now 107 years old narrated his life story to the congregation . He said:
"I had seven wives and 32 children during my younger days, but I did so because I did not know Christ. But that made me great among my contemporaries as only those who were wealthy could do that. But in spite of that, God remained faithful and merciful for me. I have a lot of testimonies to show that God was so faithful to me. I am now in a better position to advise my children and my well wishers to live the life of Christ. I don't want any of my children to emulate my past life style, because you may fall out of the grace and mercies of God. But I'm so pleased because my children are committed to Christ; they lived the life of Christ, they were the ones that insisted I must come to Christ and take their mother to the altar.
"Before now we lived our lives outside Christ, but from today, we are now confirmed children of Christ. It would have been worse for us if we had died without Christ. But God has protected our lives up till this moment to come to Him."