Hosting Kanyari and interviewing him would have been the wise decision for Daniel Ndambuki but the act of allowing him to blaspheme about GOD and his achievements in life was just a wrong move. Churchill had the time to watch his show and even had the chance to edit it but what did he do ? he still took it to NTV and gave the go ahead to air it.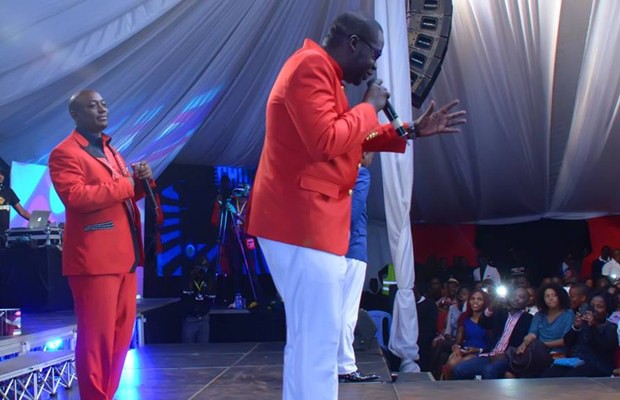 What was he thinking ? It's just comedy and the people in Thika were laughing so its okay ? Kenyan's will just watch , talk and move on with their lives ? Probably they might troll me but comedy is not that serious ?
These were probably the questions that guided his thoughts on that live recording and editing session that happened a day later. He never knew that he is a christian and a public figure who is looked up to by many Kenyans who love him.
Mathew 12: 31
"Therefore I say to you, any sin and blasphemy shall be forgiven people, but blasphemy against the Spirit shall not be forgiven. "Whoever speaks a word against the Son of Man, it shall be forgiven him; but whoever speaks against the Holy Spirit, it shall not be forgiven him, either in this age or in the age to come.
Galatians 6: 7
The one who is taught the word is to share all good things with the one who teaches him. Do not be deceived, God is not mocked; for whatever a man sows, this he will also reap.
Churchill is a guy who believes in GOD. He has professed it on different platforms. But what happened on the live 'Thitima' recording ? He was celebrating and laughing while a man who has termed himself as a false prophet was mocking GOD not in front of thousands but millions watching [ because it was aired on NTV].
He kept evading the negative comments on social media by only retweeting the positive one's. What a good PR move but in the end he knew what he was doing. He is Churchill the famous comedian who is very careful of his name and can't want to make it dirty.
Kanyari went further to say that he willingly touched the woman's private parts and she was not complaining. Talk of approving  that ? Lets not even talk about the part of him saying that he doesn't preach about heaven. The guy is a false prophet and to even allow him to keep talking like that is just sad.
On the brighter side Kenyans got to know who Kanyari is and why they need to be careful on whom they reach out to as preachers but in the end many people who had a little bit of trust of Faith probably stopped trusting anymore.
This was wrong and most Kenyans including AM Live host Debarl who works at NTV was not pleased by this act. Churchill would argue that this is not a christian show but why even dare to show it to Kenyans when you know that this was a family show ?
We can't keep allowing this to happen in-front of our kids.
#churchillshow You've lost the plot where is your burden of conscience? Kanyari ? Really ? Only in Kenya goons & thieves are celebrated!!!

— Debarl Inea (@Debarl_Inea) March 29, 2015
Is this how low we go for ratings ? KTN Tukuza show hosts Anthony Ndiema and Kendi Ashitiva also aired their thoughts by stating :
This is sickening! Very dissapointed at the way we glorify this rot in society using God's name. Wrong move Churchill…

— Anthony Ndiema (@antondiema) March 29, 2015
#churchillshow my spirit grieves for what you just aired.God cannot be mocked, be careful how you use the platform God has entrusted to you.

— Kendi Ashitiva (@KendiAshitiva) March 29, 2015
GOD forgive us for we do not know what we do for the sake of money.