We came across this article posted by Mavuno Church and we thought we should share with you.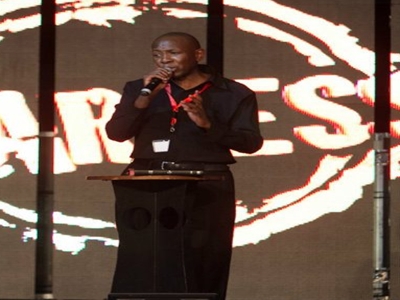 Many a times we enter into these discussions of relationships without engaging both sides of the gender. Now Pastor M has indulged both parties and shares "What Women Wish Men Knew" on their Finders Keepers Series.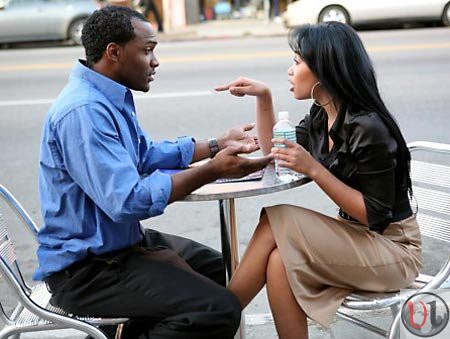 Lets begin as we did last week with a disclaimer:
This is reality from a woman's perspective. Let me encourage the men, please make it your goal to understand. I know it will open up truth for you in your relationship or marriage if you do so.
Some of what we discuss will apply specifically in marriage while some will apply more for those not yet married…
These are not the only things women wish men knew but some important ones
1. WOMEN NEED AFFECTION!
Ladies need affection the way men need respect! A woman needs to regularly know that she is cherished and loved. Affection means that we need to know we're the most important thing in our man's lives. Treat us gently, show us care, pay full attention to us, look us in the eye when you're talking to her.
We know you don't get very deep in your relationships with your boys, but it can't be the same way with us. Many times when you find a bitter woman, you will generally find that her significant other has starved her of affection. But the opposite is also true! Generally, ladies want you to treat them the same way after you're married that you did when you were pursuing them! The bible affirms how important affection is for women: Ephesians 5:33 says, 'each one of you also must love his wife as he loves himself, and the wife must respect her husband'.
What men hear: For most men, this sounds like a never-ending demand! You know men get into pursuit mode when they are looking for a mate. Once they find her, they move on to other important things like providing school fees and saving the world. If we were to focus on chasing you the way we did when we were in pursuit mode, nothing else would ever get done!
2. WOMEN WISH YOU WOULD SUPPORT THEIR DREAMS 
Men are extremely competitive, especially when it comes to work. It can also be a source of great insecurity for them. It's easy for men to feel threatened by women's success. She starts to do better than you or to earn more than you and all of a sudden, you're very non-communicative or unhappy. You need not feel threatened by our positions or achievements; we prefer for you to celebrate them as though we are one! Even as we support you in your dreams, we want you to reciprocate.
What men hear: It can make men insecure, especially if women are not sensitive to the fact that we really do want to be providers to our family. Our egos are pretty sensitive on this one, and just telling us to get on with it doesn't help. Men are in a very unfamiliar world that tells us to treat women like ladies and yet teaches the ladies to compete harshly with us!
3. INVOLVE HER IN YOUR LIFE 
As ladies, we want to feel you're involving us in your decisions, and in your challenging times. Too many men go ahead and make huge decisions and then we have to live with the consequences together. Or they go through stress and their wives are the last to find out when the auctioneers show up at the door! We want to feel we're your partners.
What men hear: You know as men we're trying to protect you! It's what we saw our fathers do! We die for the family! How can we practically involve you and still be your protectors!
4. BE INVOLVED!
Ladies want you to be involved with your children and with the home. In today's world where both spouses are often in the office, we share the role of providing but you don't always share the role of nurturing! We want you to be men who take up your responsibilities and honour your commitments.
What men hear: To be honest, many men hear you asking them to become domesticated. Men want to be wild at heart and the picture of a man in an apron is not very aspirational! We also want to provide employment to fellow Kenyans!
5. WOMEN LIKE BEING PROTECTED!
What are we saying here? Treat us gently. Guys can be very rough with each other and sometimes this translates to how they treat the ladies in their lives. It's never cool to be rough with a woman. Also, don't brush off our fears; we may not always be as brave as you but that's why we need you to protect us! Even if we come across as independent and strong, we still want to be protected. The lady in us comes out when we're treated like a lady. If men play their role, women will ease into being feminine and gentle!
What men hear: I think we resonate with this one. You're saying, 'look after the women in your life'.
We've learnt in this series that we are completely different as men and women. We don't understand each other. We also don't understand what love is. If you ask people today what love is, you'll get definitions like…
love is holding her hand and feeling your heart skip a beat,
love is gazing tenderly into his eyes. Or as one person put it,
'love is a feeling you feel when you feel that your are about to feel a feeling that you've never felt before' .
But the bible's definition is a little different… it's described in 1 Corinthians 13:4 – 8. Here's what it says…
Love is patient, love is kind. It does not envy, it does not boast, it is not proud. 5 It does not dishonour others, it is not self-seeking, it is not easily angered, it keeps no record of wrongs. 6 Love does not delight in evil but rejoices with the truth. 7 It always protects, always trusts, always hopes, always perseveres. 8 Love never fails.
Have you noticed none of these things are 'fun' or 'romantic'? Have you noticed nothing there about looking into her eyes? As someone once said, 'Love is a dramatic action that goes against what I am naturally inclined to do and reaches out to the other even when I don't feel like it.' And the only way we can offer such unconditional love is because it's the same type of love that God offers to us!
IF YOU ARE MARRIED
– Never give up on your marriage – because when you move to another person, you'll find out that they were not the real problem! You need to determine even before you begin that divorce will never be an option. Incompatibility is no reason for divorce, every couple has areas of incompatibility (the primary one is that a MAN is getting married to a WOMAN!) and that's why we need God in our marriage! None of us have what it takes to stay happily married.
As we said last week, the best marriages are not the ones where people have been able to change each other but the ones where people have learnt to accept each other. As someone once said, every good marriage is made up of two good givers and two good forgivers.
IF YOU ARE SINGLE
– I pray this begins to help you see how to be the kind of person that the person you hope to marry would hope to marry. And whether or not you do get married, I pray that you will learn to relate with honour to friends of the opposite gender, protecting and not taking advantage of one another's areas of vulnerability.
(c) http://mavuno.wordpress.com/