At this time of year, we're all guilty of a little festive indulgence.  According to a study people gain an average of almost half a stone over Christmas period, with many of us consuming around 6,000 calories on Christmas Day alone!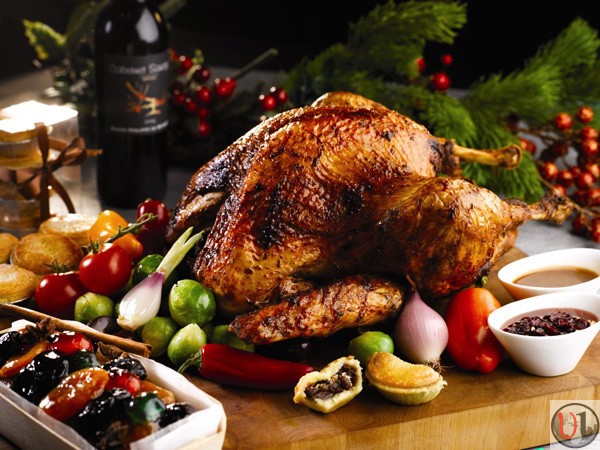 Bad eating habits – such as sugar addiction, thoughtless snacking and a tendency to take 2nd or 3rd helpings without even thinking – go into overdrive at this time of year.
So how can we pay more attention to what we're putting into our bodies – to enjoy the festive season without thoughtless over-indulgence?
Mindful eating helps people to make conscious food choices by becoming more aware of hunger cues and cultivating self-acceptance.
Here is how we can reduce over-eating.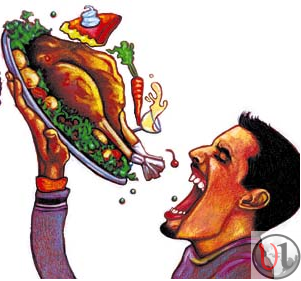 Silence
At meal times, put away your phone, turn off the TV, and ask any family or flatmates to pipe down as you sit down to dinner.
While going through an entire meal in pure silence may be a bit much for most of us, just deciding to spend the first 3-5 minutes of a meal in peaceful contemplation of each tasty morsel can be enough.
Come To Your Senses
Before you dig into your meal, have a mindful moment with it.
Sit down, tune into your stomach and notice how hungry you feel. Then look at the food and really study its colours, the shape and textures. Before you take the first bite, close your eyes, inhale deeply and savor the fragrant aroma.
Switch Hands
If you're a righty, how about putting your fork or spoon in your left hand for a change?
You'll have to work a little harder on hand-mouth coordination, which will shift you out of autopilot or mindless eating (i.e. wolfing down your lunch in seconds) into mindful eating which involves eating consciously, staying more focused during mealtimes and, ultimately, eating less while still feeling satisfied.
Chew It Over
Putting your fork down between bites of food is a great way of making sure you take the time to chew your food properly, rather than letting yourself mindlessly pick at your plate for your next bite.
Know When To Stop
How do you know when it's the end of meal time? Do you listen to external cues or your own internal ones?
External cues are things like your waiter removing your plate, the end of lunch hour, or an empty bag of popcorn. It's important to listen to internal cues like feeling full, considering the portion size that's right for you, or feeling thirsty.