Police have confirmed at least 48 people dead in Mpeketoni, Lamu County following an attack by gunmen last night and warned the toll could rise. Other witnesses say there are more than 30 people who died in the attack by gunmen believed to be Al-shabaab from Somalia.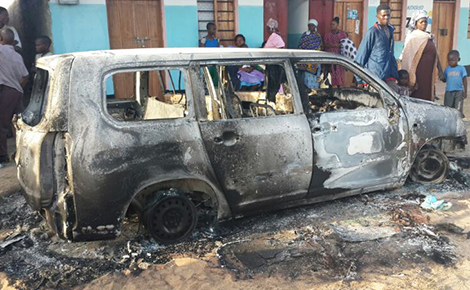 Inspector General of Police David Kimaiyo said among those confirmed dead so far is a police driver. The deceased officer was a driver to Lamu County commander. "We are going there to witness but the situation is not good for now. The toll could be more than the 48 bodies that we have collected," said Kimaiyo on phone. Mpeketoni town is about 40 kilometres inland in Lamu County and the attack was not a surprise.
Police have been mobilised to collect the bodies and police boss David Kimaiyo says there were about 50 gunmen who struck the town with explosives and guns attacking two hotels, a bank, police station and other structures.
"They came in as passengers in the quiet town. No arrests have been made," Kimaiyo said adding that police still collecting bodies. Britain had closed its consulate in Mombasa on Friday over terror fears.
(c) Standard