Back then 30 years ago renown Bishop Dr J.B Masinde started the Deliverance Church in Umoja. Now year 2014 which is 40 years later the church will be celebrating
30 years of 

Deliverance Church Umoja

's existence and 40 years of  him being in 

ministry.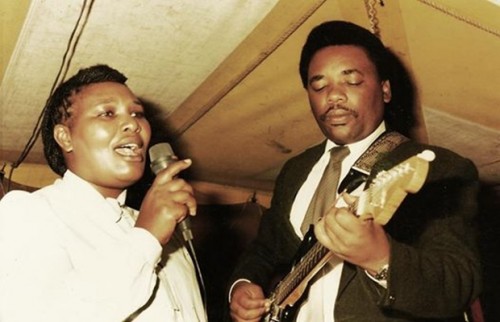 Bishop Masinde started as a worship leader at the church and besides that he used to compose songs for the church choir. This  is going to be an amazing celebration  since all the songs he composed back then will be perfomed in a tribute concert on Friday 23rd of May.
The celebrations will continue on Saturday and Sunday which will be on the 24th and 25th respectively. The Celebration service will be a service of tributes and good will messages being shared. Some of Bishop Masinde's friends will email goodwill messages that will be played during the service.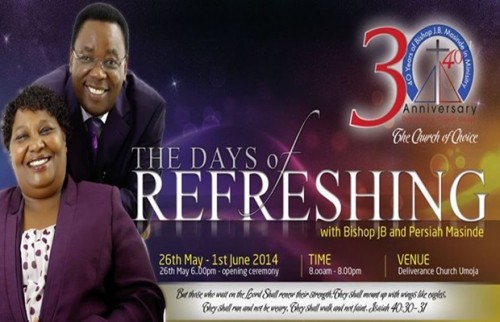 All this events will be taking place at the Deliverance Church Umoja Kangundo Road Campus Grounds and there after it will end with refreshing days as from the 26th of May to the 1st June.