In 40 years of comedy Mzee Ojwang' worked for KBC , performed at various public holidays that 3 Kenyan presidents graced  but now he is living as a poor man with partial blindness following up on him. If his friends had not raised the alarm to Senator Mike Sonko then the story would have been different for the Vitimbi star as many call him.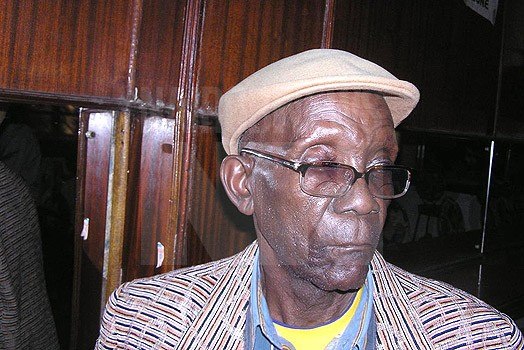 MzeeOjwang' was rescued by Senator Mike Sonko from his home on Thursday and taken to hospital where he will be having a surgery on his eye which has developed complications. His former workmates followed him on his journey to recovery and even though they were happy with what Sonko Rescue Team had done they raised their feelings on what KBC had done to MzeeOjwang' after 40 years of hard work.
"He worked for 40 years and together with him we were dismissed without a single notice or call from above to let us know that our time was up. It was abrupt and shocking to see our employers telling us to pack our bags and leave the station because of our old age. " Mama Kayai said
Mzee Ojwang added : "I pray that the President looks into the matter of KBC as I worked for 40 years and I didn't receive a single coin when leaving"
The actor who played the role of a prosecutor on the Vitimbi also echoed his thoughts by stating that were it not for Sonko Rescue team then Mzee Ojwang' would have passed on at his sick bed.
If this allegations are true then the government needs to work on this matter and see that Mzee Ojwang' and the rest of the actors are taken care of. They are not only heroes but they are Kenyans who have families that need to be taken care of.