A 10-year-old boy who was the victim of a kidnapping was reportedly released because his captor became irritated when the child wouldn't stop singing a gospel song.
The man allegedly used money to lure Willie Myrick, who was 9-years-old at the time, from his driveway in the US city of Atlanta, Georgia, on 31 March.
He then grabbed the schoolboy, put him in his car and drove away from the scene.
During the three hour journey, Myrick repeatedly sang Every Praise by Hezekiah Walker, despite his captor cursing at him and telling him to shut up, according to ABC News.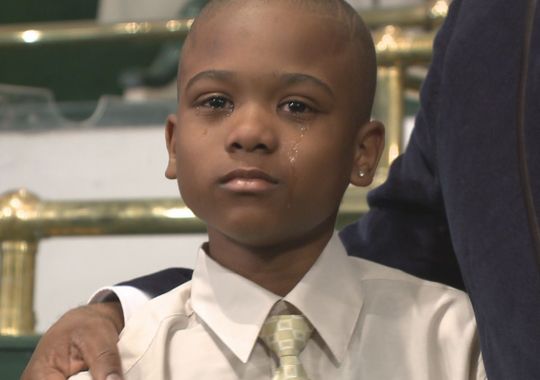 The man dropped Willie off unharmed in East Point.
The song includes the verse: "Every praise is to our God. Every word of worship with one accord. Every praise every praise is to our God. Sing hallelujah to our God. Glory hallelujah is due our God. Every praise every praise is to our God."
"He opened the door and threw me out. He told me not to tell anyone," Myrick told worshippers at his local church at an event celebrating that he was safe.
Among the congregation was Walker, who had travelled from New York to meet the 10-year-old.
"It's just emotional to me because you never know who you're going to touch," Walker told ABC News.
"I just wanted to hug him and tell him I love him," Walker said, adding: "I really believe that God spoke through me to save that young man's life."
Atlanta Police Department officers are currently searching for the man who abducted Willie, and have released a sketch of the suspect.